"My father always told me, 'Your Company is only as good as the people that work for you.' Throughout my twenty-eight years in business, my father's words have held true. Through trial and error, I have assembled a reliable, hard-working, and highly skilled team of electricians; they have proven their worth time and time again."
Our pricing is competitive with other high-quality contractors. Supplying good quality service at a reasonable price is our practice. If you require any further information (including referrals), feel free to contact us directly via the Contact tab at the top of this page. We look forward to helping you build a wonderful home.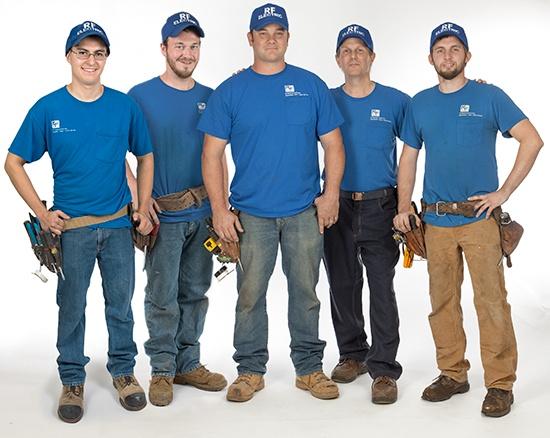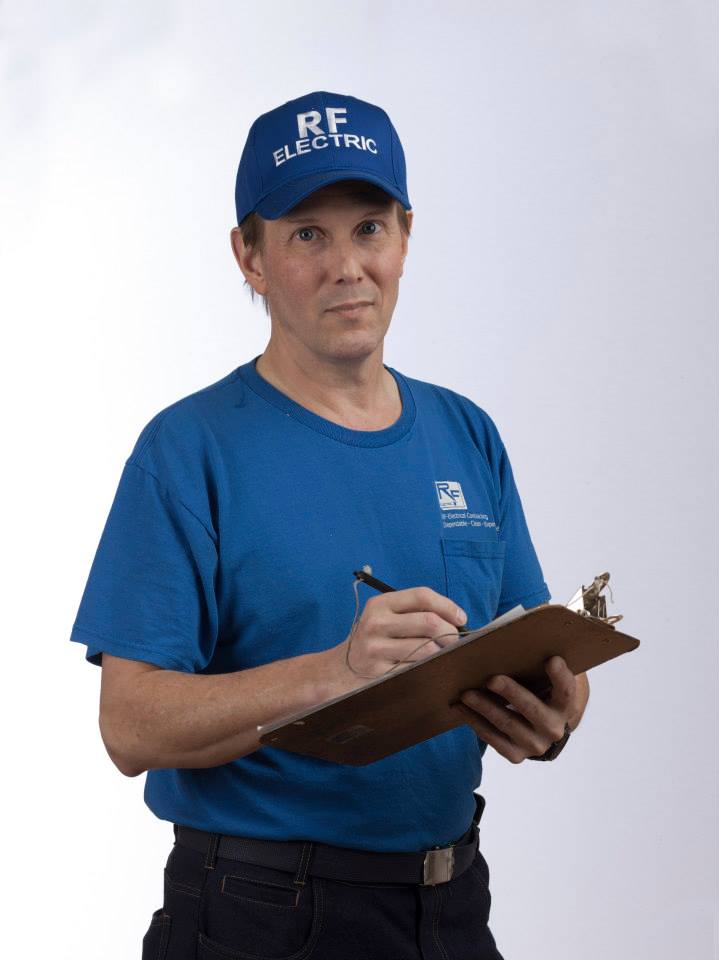 Russell Frank (Owner & Managing Member of RF-Electric LLC)



I was born in 1962. I began working in the electrical field in 1980 after graduating from the Union County Vocational School in Scotch Plains NJ. I attended this program on a ½ day basis during my last two years of high school 1978-1980. Starting in 1983, I began attending night classes towards completing the NJ State Electrical Apprentice program. I completed this program in 1985 and went right on to taking the New Jersey electrical contractors' exam which I passed the end of that year.
In May of 1986 I created RF-Electric and began conducting business on a part time basis while working full time at the BOC Group in Murray Hill New Jersey until 1999. From that time, I have been working as a full-time electrical contractor and have increased my work force from only me, to include three great full-time employees and a few part time workers.
Although I have spent many years working in the field, my daily activities now mostly consist of running the business and supporting my crews in the field. This allows us to work as a team and provide a high level of service to our customers.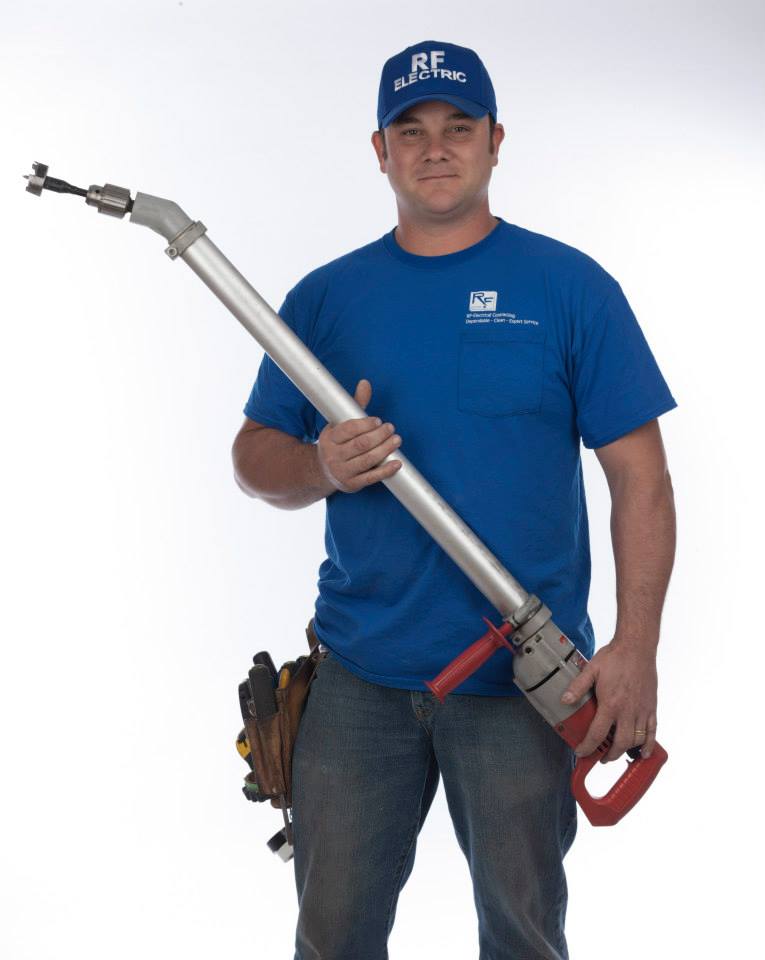 Mike Canas (Lead Mechanic)



Michael was born in 1975 and graduated from Matawan high in 1993. He worked at The Home Depot until 1999 and began working with RF-Electric full time in 2000. Mike is well versed in many aspects of the construction industry, especially when it comes to home construction. After having a few children and needing more living space, he personally completely rebuilt his home in Avenel doubling its size. His understandings of how things are built are a big asset for RF-Electric, and I am very happy to have him working with us.
Mike is happily married and is the proud father of three beautiful daughters. When Mike is not working with us, rebuilding a house, or spending time with his three children, he enjoys fishing, boating, camping and spending time with good friends.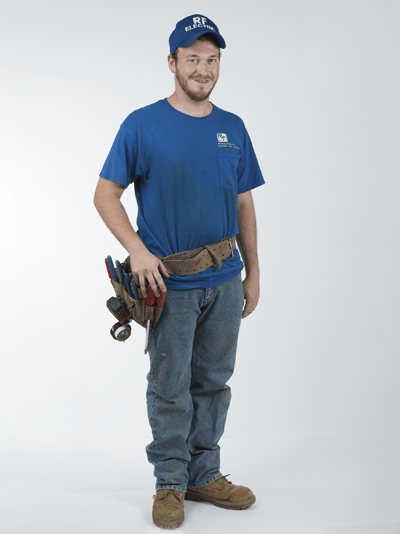 Ryan Guarraci (lead mechanic)

Ryan was born in 1995 and graduated from South Plainfield high school. Ryan started working with RF-Electric in 2016, at this time he also began the NJ State Electrical Apprenticeship program. He attended night classes and received on the job training all sponsored through RF-Electric, Ryan completed this program in 2019. Ryan has become a valuable member of our team, being self-motivated with a very good knowledge of the electrical & mechanical aspects of the electrical field.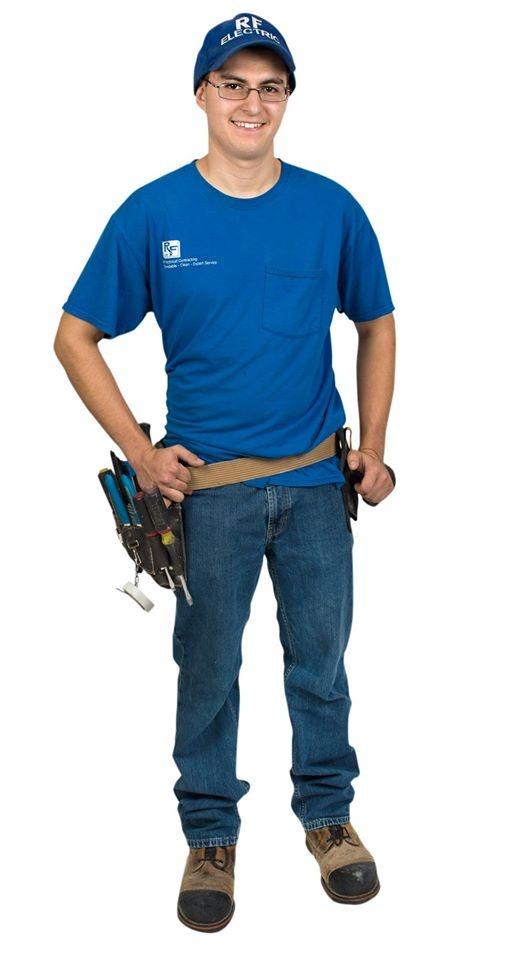 Nick Casalaspro (lead assistant)

Nick was born in 1998 and graduated from the Everest Vocational school electrical program. He started working with RF-Electric in 2017 and has become a
valuable member of our team. Nick spends a lot of his work time assisting our lead mechanics, cleaning & restocking our service vans and more. I am very happy to have him on our team.
Our Crew Off Duty